Pest Management and Control for Your Business
We specialize in Integrated Pest Management (IPM) – a proactive approach based on your needs and budget. We identify the causes of pest problems, which controls costs and minimizes material use.
Stop Bugging Me Pest Control will tackle commercial pest control and pest management issues with a personalized approach because no two businesses are alike. Our technicians employ a unique Integrated Pest Management system that allows them to analyze the current situation, establish parameters and develop active solutions to rectify your commercial pest control concerns.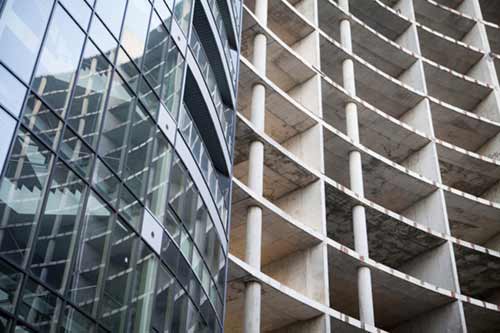 What type of commercial services can we help you with?
The Stop Bugging Me Pest Control Commercial Guarantee
We work hard every day to make sure your business experiences the highest level of pest control and management services. We offer quick response times, highly trained and licensed staff, and friendly people to help you with your commercial pest control concerns.
With well over 20 years of pest control experience specifically focused on the Pacific Northwest, Stop Bugging Me Pest Control offers unmatched commercial pest control expertise. We are a locally owned and operated company, and are an active member of the National Pest Management Association and the Washington State Pest Management Association, adhering to their strict standards.
We understand that commercial services require an in-depth relationship and partnership. This enables your pest control technician to get to know the surroundings, your business needs and anticipate issues before they occur, thus increasing the efficiency of your commercial pest contract.
To learn more about Stop Bugging Me Pest Control's accreditation, click here.
"I wanted to take a moment and say what a GREAT JOB Stop Bugging Me Pest Control has done since we began service with the company. The technicians are always going the extra mile to communicate to the team and residents about any concerns or follow ups that are needed. I would highly recommend Stop Bugging Me Pest Control to anyone that is in need of pest control services."
 Lisa T.
Greystar Communities
"SBM has provided professional services for THA with an emphasis on customer service. The staff and technicians are thorough in their inspections, punctual with appointments and responsive to service requests. The care and concern that SBM uses with our tenants is greatly appreciated and they are just all around great people to work with."
 Frankie J.
Tacoma Housing Authority

"I want to say how pleased I am with the team at Stop Bugging Me Pest Control. From the front desk to the techs, their service is like no other company we have worked with. They get the job done and they are prompt and courteous every time! Our account manager rises above and beyond to make sure that we are totally satisfied with our services. We refer them to anyone that asks and will continue using them at our properties in the future."
 Kristan C.
Affinity Real Estate Management