Pest Management and Control for Your Business or Retail Site
We specialize in Integrated Pest Management (IPM) – a proactive approach based on your needs and budget. We identify the causes of pest problems, which controls costs and minimizes material use.
Stop Bugging Me Pest Control will tackle commercial pest control and pest management issues with a personalized approach because no two businesses are alike. Our technicians employ a unique Integrated Pest Management system that allows them to analyze the current situation, establish parameters and develop active solutions to rectify your commercial pest control concerns.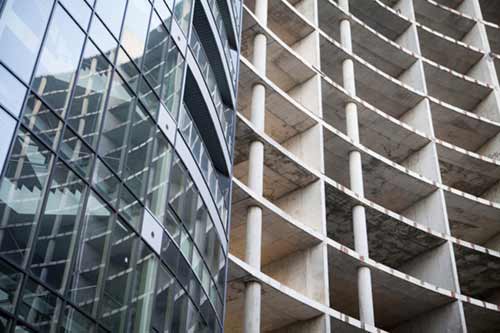 What type of commercial services can we help you with?
Protect Your Loyal Retail Customers from Unwanted Pests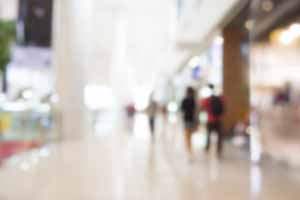 Your customers are the lifeblood of your business – and the last thing you need is a pest problem coming between you and your client. Unfortunately, pest issues in retail settings can be difficult to control – and you need them GONE so that you can return to business as usual.
Leave everything to us! We will develop an Integrated Pest Management plan specific to your situation to manage pests with the least amount of impact to your business. Pest populations can fluctuate and change due to a number of external and/or internal factors. Our proven experts can recognize what is causing the current problem and put a program in place to keep rodents and insects out with our proven best practices and preventative services.
Common pests found in retail environments:
Rodents (rats and mice)
Ants
Moths
Flies
Commercial Pest Management Solutions for Restaurants, Bars and Other Food Service Establishments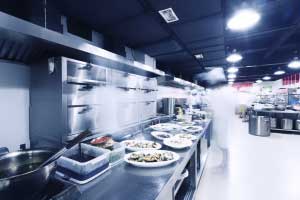 Pest problems are unfortunately all too common in the food services and restaurant industries.  Even the cleanest and well-maintained restaurants are still susceptible to problems – you can't always control what comes into the restaurant from suppliers, the environment and even from your own customers.  And just one pest sighting can result in questions, concerns or negative reviews.
Let us take pests off your plate. With our proven track record in providing pest control services to restaurants, we can develop an Integrated Pest Management plan to make pest sightings a thing of the past.  Our expert technicians can provide recommendations to you and your staff on how to keep pests out of your establishment, and our preventative treatments can address problems before they become severe enough to disrupt your business.
Common Pests Found in Food Service Environments:
Rodents (rats and mice)
Flies
Ants
Cockroaches
Reserve Occupancy for Guests, Not Pests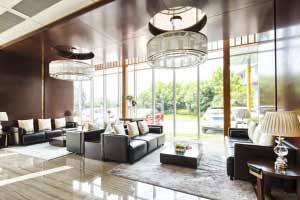 Your customers are counting on you to provide them with the best value in accommodations.  A vacation (or even a quick business trip) can be quickly spoiled by the sight of an unwelcome visitor. Travelers often rely on internet reviews to make decisions about where to stay so you simply can't afford to let pest problems affect your business.
Stop Bugging Me Pest Control's experienced and industry-trained technicians are exactly what you need to safeguard your business. Send pests packing for good. We will develop an Integrated Pest Management plan that fits your needs, and provide the highest value in services while maintaining complete discretion.  Our experience and expertise will identify problems early, saving you money and guarding your reputation. Leave all of your pest issues to the experts at Stop Bugging Me Pest Control.
Common Pests Found in Hotels and Lodging Facilities:
Bed Bugs
Rodents (rats and mice)
Ants
Cockroaches
Protect the Value of Your Properties and Ensure a High-Quality of Life for Your Tenants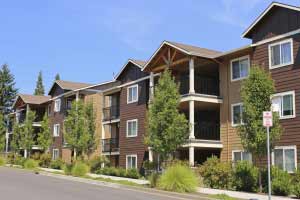 There is no place like home – and Stop Bugging Me Pest Control is a household name in the Pacific Northwest for residential pest control services. What many people don't know is that multifamily housing makes up one of our largest customer bases.  We are dedicated to providing tenants and property managers with the peace of mind knowing that their home and property is free of pests.
Our highly trained staff will coordinate every aspect of the service with your onsite or remote management personnel.  We will provide all of the preparation and product instructions for you to distribute to your tenants to maximize the effectiveness of treatment.  Our approach is to use the lowest toxicity products in a targeted manner to minimize risk and maximize results.  We will develop an Integrated Pest Management plan to the exact needs of your community to ensure that you are receiving the very best services for your property, and use the highest level of discretion in order to maintain a high level of satisfaction that your tenants deserve.
Common Pests Found in Multi-Family Housing Complexes:
Bed Bugs
Ants
Fleas
Rodents (rats and mice)
Cockroaches
Our Superheroes Worry about the Pests So You Can Focus On Your Business and Customers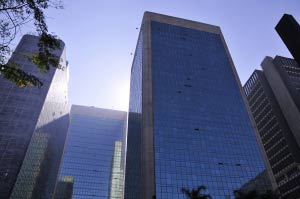 Recruiting and keeping great tenants in commercial office settings can be a difficult undertaking. Each business has its own needs and specific requirements. Pest problems are universally unacceptable in a commercial office environment – and you can't afford to let a good tenant get away due to a lack of adequate preventative pest control measures.
Let Stop Bugging Me Pest Control help you retain your tenants by providing the very best in pest control services. Our trained pest technicians will use their experience and knowledge of the latest treatment techniques to keep pest problems out of your building. We will coordinate with onsite or offsite management personnel, delivering direct service notifications, detailed electronic note-keeping, a streamlined billing process, and personal service directions. Commercial property managers are constantly busy. We will manage this aspect of your work with the least impact to your business operations.
Common pests found in commercial office environments:
Rodents (rats and mice)
Flies
Ants
Store Goods Essential to Your Business, Not Pests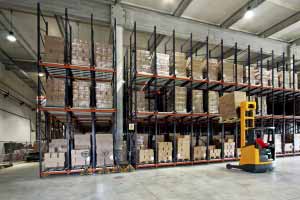 Managing inventory and large volumes of goods can present many challenges. Large and open structures with multiple entries and exit points can be inviting to unwanted pests. These pests can infest or otherwise ruin thousands of dollars in products or production – a cost you cannot afford to incur. We will work with you to keep pests out of your buildings and away from your items or merchandise. Our industry-trained technicians can identify areas of vulnerability, and offer advice or recommendations to solidify your defense against environmental pests. We will employ the very best methods for trapping, monitoring, and baiting to minimize impact to your business and keep things running as usual.
Common pests found in warehouse environments:
Rodents (rats and mice)
Ants
Spiders
Stop Bugging Me Pest Control LEEDS the Industry in Environmentally Friendly Practices

Stop Bugging Me Pest Control is committed to protecting the environment and minimizing our footprint. LEED (Leadership in Energy and Environmental Design) certified properties require a unique and targeted approach to keep pest problems at bay. With every point valuable in keeping your building certified, you can't afford to entrust your pest control services to a company that doesn't fully understand how LEED works and how to keep your building in good standing. Leave everything to us! Stop Bugging Me Pest Control has a great deal of experience and a large portfolio of LEED-certified customers in both commercial and residential settings. Our expert problem-solving technicians will utilize the least toxic methods possible in targeting pest problems and their conducive conditions, establishing acceptable pest thresholds, and providing treatments to restore order. We also offer streamlined electronic notification and billing processes to simplify pest control management for your commercial tenants and property management professionals.
Common pests found in LEED environments:
Rodents (rats and mice)
Ants
Spiders
The Stop Bugging Me Pest Control Commercial Guarantee
We work hard every day to make sure your business experiences the highest level of pest control and management services. We offer quick response times, highly trained and licensed staff, and friendly people to help you with your commercial pest control concerns.
With well over 20 years of pest control experience specifically focused on the Pacific Northwest, Stop Bugging Me Pest Control offers unmatched commercial pest control expertise. We are a locally owned and operated company, and are an active member of the National Pest Management Association and the Washington State Pest Management Association, adhering to their strict standards.
We understand that commercial services require an in-depth relationship and partnership. This enables your pest control technician to get to know the surroundings, your business needs and anticipate issues before they occur, thus increasing the efficiency of your commercial pest contract.
To learn more about Stop Bugging Me Pest Control's accreditation, click here.
"I wanted to take a moment and say what a GREAT JOB Stop Bugging Me Pest Control has done since we began service with the company. The technicians are always going the extra mile to communicate to the team and residents about any concerns or follow ups that are needed. I would highly recommend Stop Bugging Me Pest Control to anyone that is in need of pest control services."
 Lisa T.
Greystar Communities
"SBM has provided professional services for THA with an emphasis on customer service. The staff and technicians are thorough in their inspections, punctual with appointments and responsive to service requests. The care and concern that SBM uses with our tenants is greatly appreciated and they are just all around great people to work with."
 Frankie J.
Tacoma Housing Authority

"I want to say how pleased I am with the team at Stop Bugging Me Pest Control. From the front desk to the techs, their service is like no other company we have worked with. They get the job done and they are prompt and courteous every time! Our account manager rises above and beyond to make sure that we are totally satisfied with our services. We refer them to anyone that asks and will continue using them at our properties in the future."
 Kristan C.
Affinity Real Estate Management