Please call us Monday through Friday between 8:00 AM and 6:00 PM or send us your email address so we can contact you.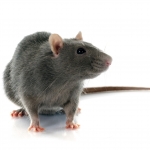 Thank you for your interest in our $245 Rodent Service.
Our staff will reach out to you with scheduling options and to discuss the type of rodents you are seeing.
For interior/exterior service up to 3000 sq ft includes inspection

Limited exclusion work and trap setting

1 additional follow up in 7-10 days

Homes larger than 3000 sq ft will be charged an additional $5.00 per 100 sq ft.

Offer cannot be combined with other specials or offers

Offer cannot be applied to current or past jobs

Offer is for residential service only

Appointments are to be performed during normal business hours

Offer is pest specific and may not be used for other services

Treatments are not warranted on single service basis