Spider Extermination and Control
Spiders are beneficial due to their role as predators of insects; however, they are still a nuisance pest as many people fear or dislike spiders because of their appearance and speed of travel.
Common Pacific Northwest Spider Species
"We had the perimeter of the house sprayed and cleared of spiders and webs. Stop Bugging Me was prompt, efficient, friendly, and did a great job clearing our house (which had been sitting vacant for a month and was covered in webs)."
Reyna R.
Carnation, WA
Stop Bugging Me Pest Control's Spider Removal Service includes the following:
Inspection – A thorough inspection will determine the level of activity. Based on the findings, your technician will create a tailored treatment plan and make recommendations for preventative measures.
Treatment – A typical plan will include treatment of the interior baseboards and placement of glue boards to quickly eliminate spiders and general pests that act as a food source for spiders inside the home. Outside treatment consists of knocking down webs, crushing egg sacs, and the treatment of window and door frames, eaves, and foundation to help reduce activity around the home.
Follow up – Treatment for spiders can reduce activity by 70 – 80 percent. However, due to the biology of spiders, regular follow-up treatments are recommended to protect the home against future infestations. Stop Bugging Me Pest Control customers usually see the best results from our quarterly maintenance program, which leads to a drastic reduction in spider populations.
Call Stop Bugging Me to Get Rid of Spiders Today!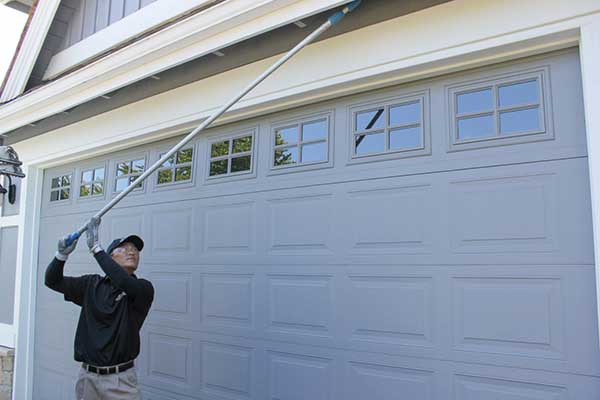 Spider facts:
Spiders are the largest order of arachnids. Spiders are active year-round in the Puget Sound area. Large orb-weaving spiders are prevalent throughout the late spring, summer and fall seasons.
Avoid spider infestations with these tips:
Declutter…
Remove clutter and leaf debris, and relocate firewood piles further away from the home.
Trim or remove vegetation around the house…
Vegetation should not be touching the home. Trees and tree branches should be at least three feet away from windows and entryways. Pay close attention to the roof and gutters as these are easy access points for insects.
Install non-toxic traps…
Install non-toxic glue boards in your garage, basement and/or other rooms where you typically find spiders. Put traps in corners, around furnaces, water heaters and other discreet locations. Your Stop Bugging Me Pest Control technician will also install traps during the service.
Why you should call the spider extermination experts if you suspect an infestation

:
Common spider species found in the Pacific Northwest are unlikely to cause life-threatening bites. However if venom is injected with the bite, symptoms can range from minor to severe including itching, rash, nausea, vomiting and fever, and in rare cases more severe reactions including death.