Additional Pest Control Services
Safely remove bio-waste materials to keep your home and business safe and clean.
If you detect an unpleasant odor coming from inside your walls or crawlspace, call Stop Bugging Me Pest Control, as it can be a sign of decomposing pests or bio-waste. We will safely remove and disinfect the problem area to keep your home or business odor-free and clean.
Stop Bugging Me Pest Control's Bio-Waste Removal Service includes the removal of rodent, animal or bird droppings, nesting materials, infested materials, and sanitization of affected areas. Stop Bugging Me Pest Control is compliant with all local, state and federal regulations regarding approved cleanup, removal and disposal of pest and animal waste.
Stop Bugging Me Pest Control's Bio-Waste Removal Procedure Includes:
Inspection: Inspection of site to determine the extent of damage, contamination and an estimation of the time necessary to resolve the issue.
Documentation: Detailed written order outlining recommendation for repair including details for contractors in the event we are unable to perform the service.
Removal: Safe removal of contaminated materials. Final clearing with high-efficiency particulate arresting (HEPA) filtered vacuums is performed.
Following the service, Stop Bugging Me Pest Control technicians or qualified contractors will conduct necessary repairs to seal points of entry to prevent future contaminations. Once repairs are completed, installation of any structural materials that were removed will be done.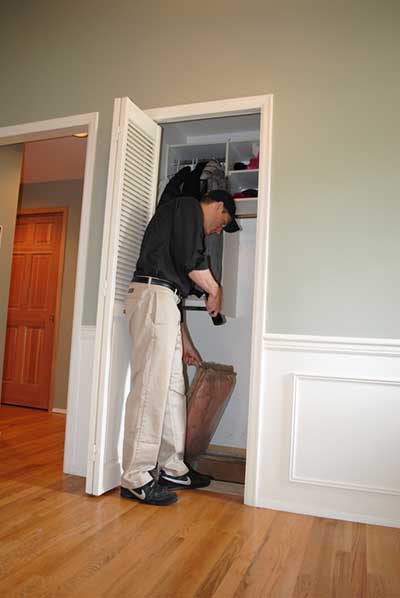 Stop Bugging Me Pest Control offers crawlspace and attic restoration to disinfect and repair damage caused by rodents, birds, water or mold, or to restore areas that need to be brought up to code.
Stop Bugging Me Pest Control offers pest and rodent exclusion, vapor barrier replacement and insulation replacement. When rats and mice infest crawlspaces or attics, they nest in the insulation which can cause a host of issues. Rat and mice tunneling, urine and droppings can contaminate the insulation, reducing its effectiveness of sealing heat in your home. The droppings and urine can also introduce harmful bacteria and pathogens in air filters. Ensuring that your crawlspace and attic are sealed and free from invaders is important to your health and the health of your home.