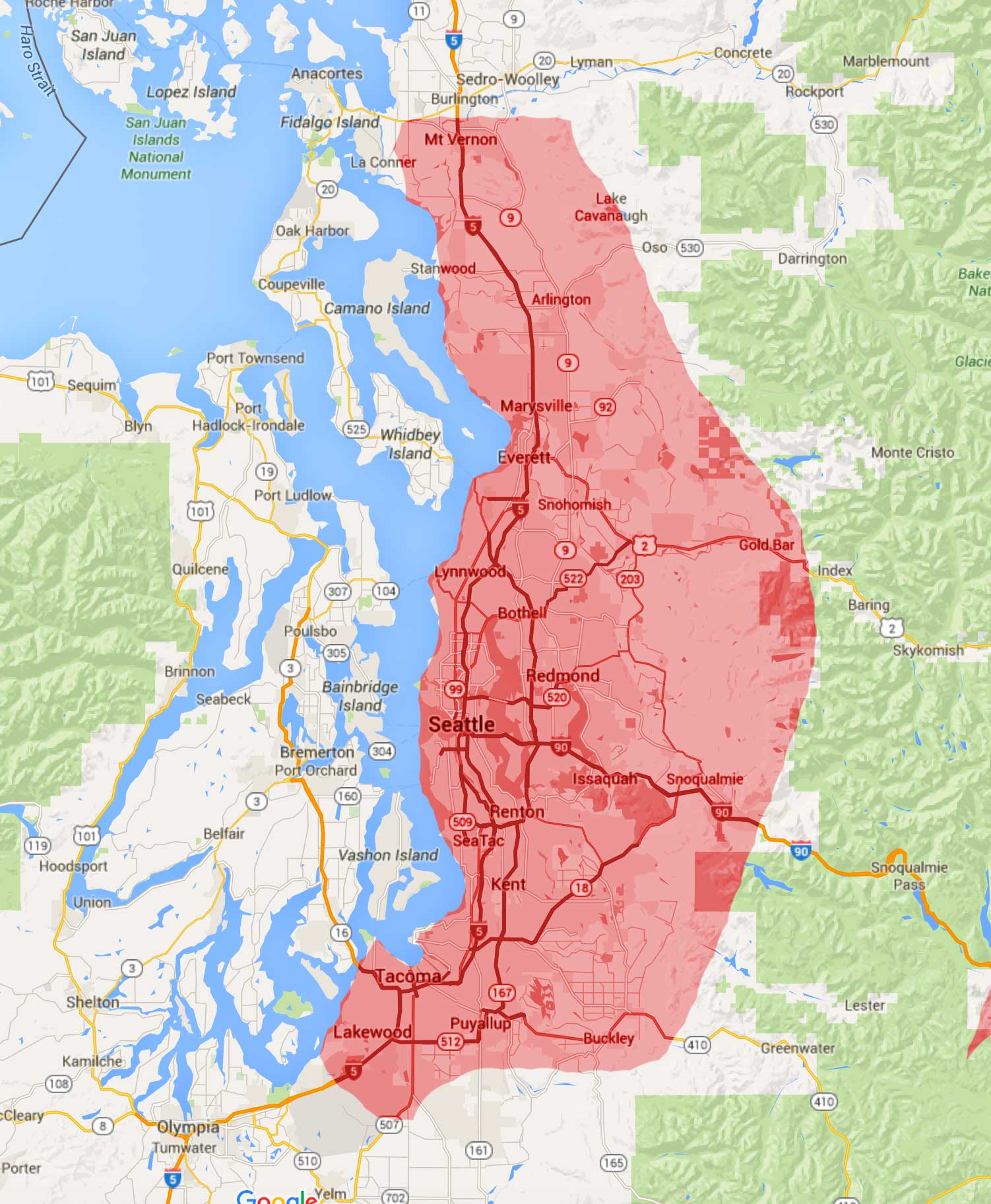 Stop Bugging Me Pest Control is a locally-owned company serving the greater Puget Sound area including Olympia, Tacoma, Gig Harbor, Renton, Seattle, Everett, Bellevue, Redmond, Snohomish and more.  Our highly trained technicians are here to take care of all of your pest control issues – whether it's in your home or place of business. Our goal is to make your pest management and extermination service convenient, fast and safe whether you're experiencing a bed bug infestation, rodent contamination, or need to restore your crawlspace and attic. We will identify the issue, propose a solution and resolve your pest concerns.
Not sure if we service your area?
Give us a call to receive a quote!
Recently Serviced Areas by County
• Auburn
• Federal Way
• Bellevue
• Black Diamond
• Enumclaw
• Kent
• Carnation
• Duvall
• Fall City
• Issaquah
• Kenmore
• Kirkland
• Maple Valley
• Medina
• Mercer Island
• Milton
• North Bend
• Pacific
• Preston
• Ravensdale
• Redmond
• Renton
• Sammamish
• Seattle
• Snoqualmie
• Sumner
• Vashon
• Woodinville
• Arlington
• Bothell
• Edmonds
• Everett
• Gold Bar
• Lake Stevens
• Lynnwood
• Marysville
• Monroe
• Mountlake Terrace
• Mukilteo
• Snohomish
• Sultan
• Bonney Lake
• Buckley
• Carbanado
• Dupont
• Gig Harbor
• Graham
• Lakewood
• Puyallup
• Spanaway
• Steilacoom
• Tacoma